Thank you to Raleigh Magazine for featuring Bru's in your Foodie News section in your latest issue. We're big fans of the magazine and are thrilled to be featured!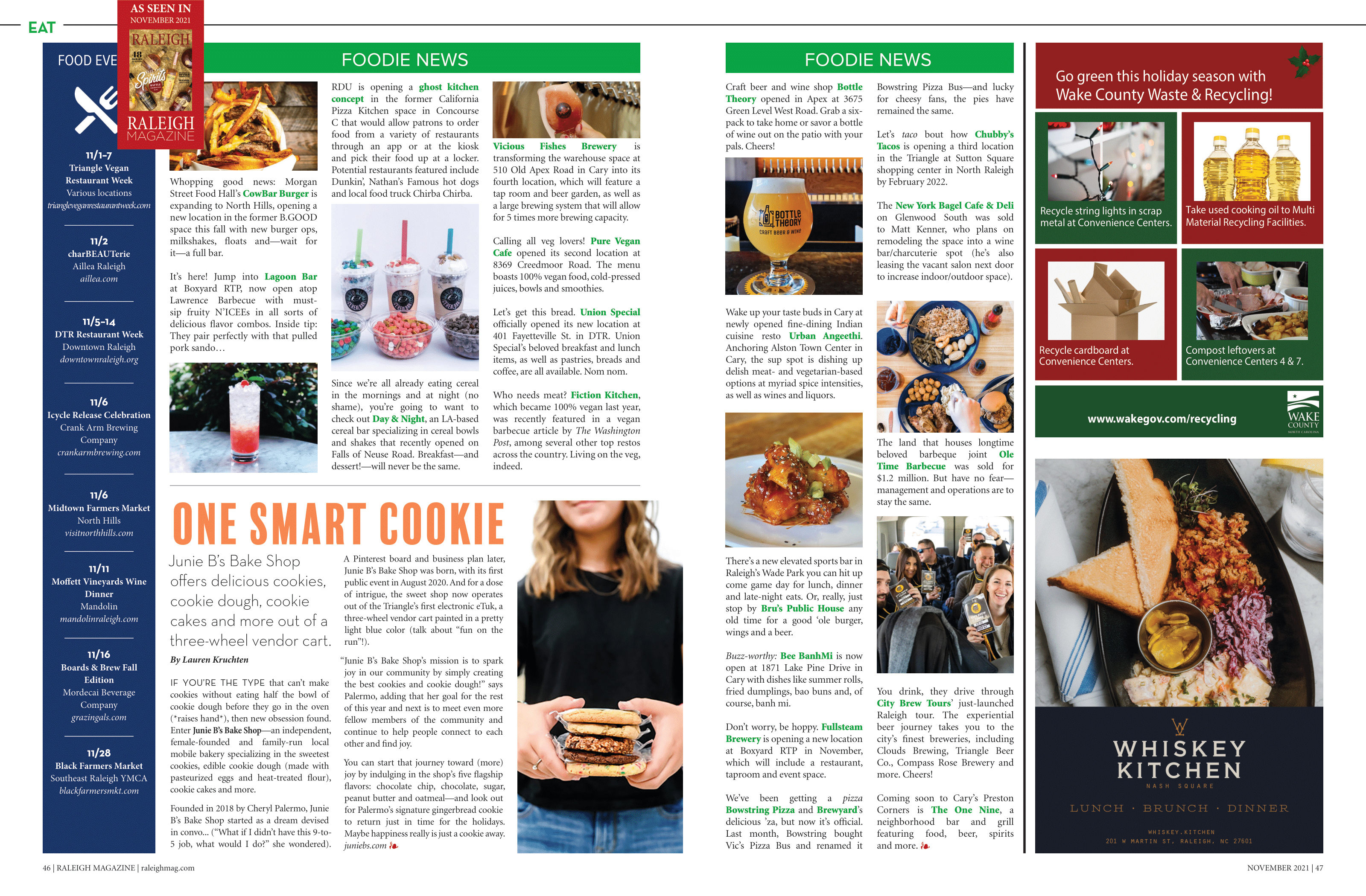 "There's a new elevated sports bar in Raleigh's Wade Park you can hit up come game day for lunch, dinner, and late-night eats. Or really, just stop by Bru's Public House any old time for a good 'ole burger, wings and a beer."
To see the full feature, subscribe to Raleigh Magazine or pick up a copy on newsstands near you. To find a location convenient for you, check out where to find one here.
About Raleigh Magazine
As one of the fastest-growing cities in the nation, Raleigh is transforming into a thriving metropolis—and someone needs to keep up with what's going on! That's why Raleigh Magazine is an integral part of the Triangle community, providing an informative and entertaining resource that covers everything from dining and drinks to arts and entertainment—with a healthy dose of news and features to boot.
They take the pulse of what's going on and comb the streets every day for compelling content that translates into newsworthy stories that capture the ever-changing landscape of Raleigh so you can stay informed in each issue and newsletter.
Raleigh Magazine is the brainchild of publisher Gina Stephens, who has a deep background in both journalism and sales, as well as an eye for design. The first issue of Raleigh Magazine launched in September 2015, and the brand has since grown into a thriving publication representing the diversity and energy of the city.