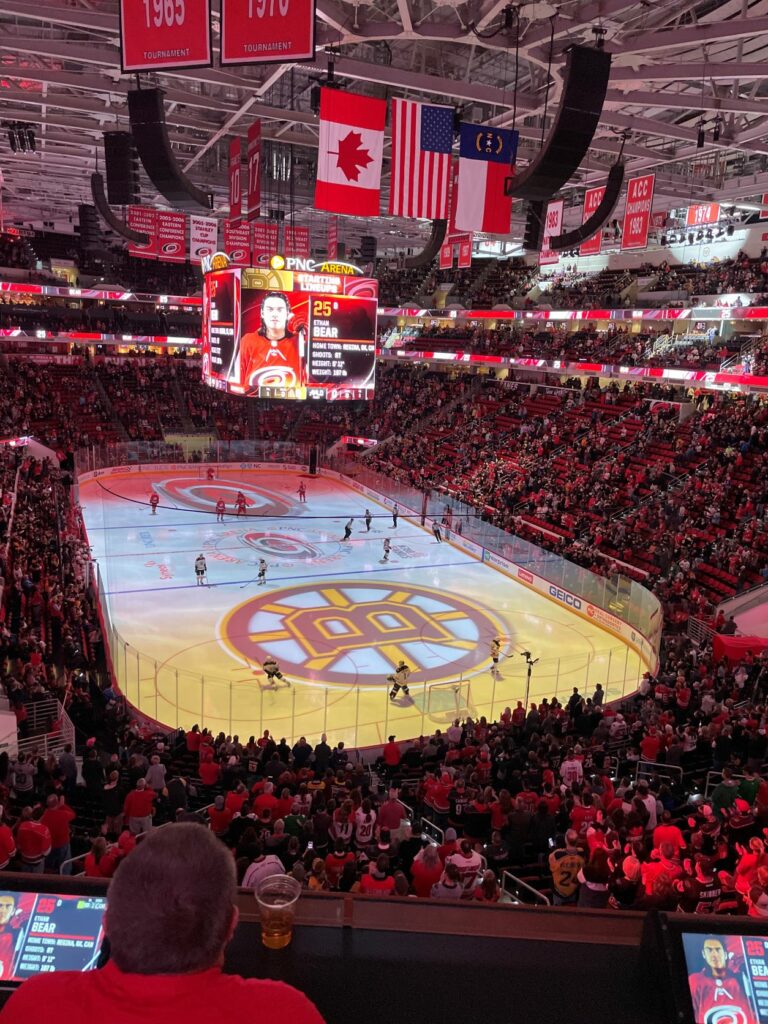 Bru's Public House will be running a fundraising raffle from now through Christmas Eve to help families in need throughout the Triangle. A donation of $10 towards this cause will enter you into a raffle for a chance to win two club level seats to one of four upcoming Hurricanes' home games. These tickets come with some perks, too! You'll get a parking pass for a spot right in front of PNC and vouchers redeemable for 2 free drinks and a food item with each ticket. The following home games will be available to win:
11/28 vs. Capitals @ 1PM
12/4 vs. Sabres @ 7:30PM
12/18 vs. Kings @ 7PM
12/27 vs. Panthers @ 7PM
Raffle tickets must be purchased in person at Bru's Public House. Each drawing will be held a few days in advance of each game to allow adequate time to contact the winner. Tickets which have not been previously drawn will remain in the pool throughout the fundraiser and additional tickets can be purchased at any time.
100% of all donations will go towards purchasing necessities and gifts that will be distributed to the families and children in the area that need it most. Please help us give back to the families that are not as fortunate as others. Every penny helps put a smile on a child's face!